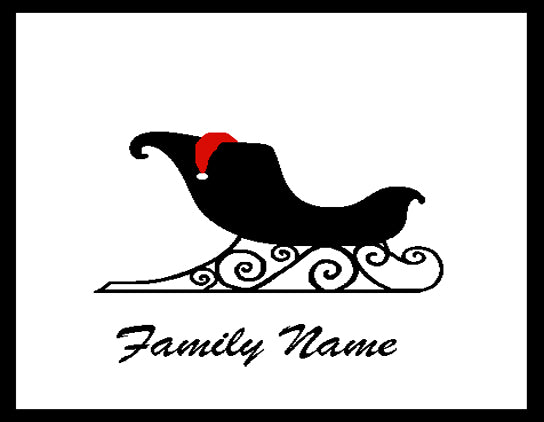 Custom Made Comfort
Custom Sleigh Blanket 60 x 50
$ 185.00 USD

Shipping Timeframes
Description
Our whimsical sleigh blanket has Sants'a hat draped over the back. Must have been a busy night! Natural cotton, Black, and red.
Add your Family Name for a holiday keepsake. 
The Family Name
- Machine Washable
- 60" x 50", Landscape
- Weight: Approximately 4lbs
- Proudly made in U.S.A.
Please note: 
All custom orders are final and non-refundable. Please check all spelling and other selections ( date, #, etc...)  before purchasing. Due to the finality of your purchase, we ask you to email us at tony@custommadecomfrot.com with any questions or concerns prior to completing your purchase.