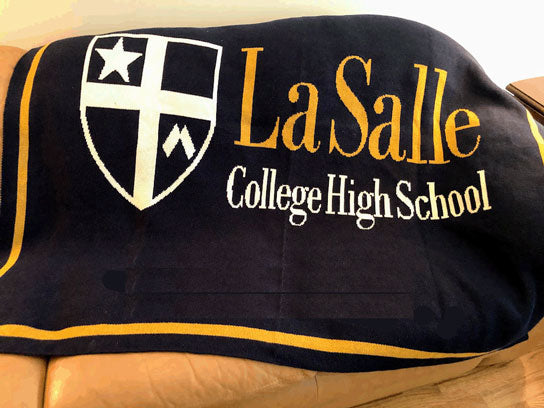 Custom Made Comfort
LCHC Crest Navy Base
$ 150.00 USD

Shipping Timeframes
Description
Custom Made Comfort makes heirloom quality blankets that will last a lifetime.
They are proudly knit in the USA of natural and recycled cotton.
A substantial size of 50"W x 60"L  OR 60W x 50L, and is machine washable.
A Custom Made Comfort blanket is of exceptional quality & weight, approximately 4 lbs.  It is Not an acrylic knit, fleece, or sweatshirt blanket.
You must feel this blanket to understand why it is truly like no other!
We look forward to supplying you with Custom Made Comfort!