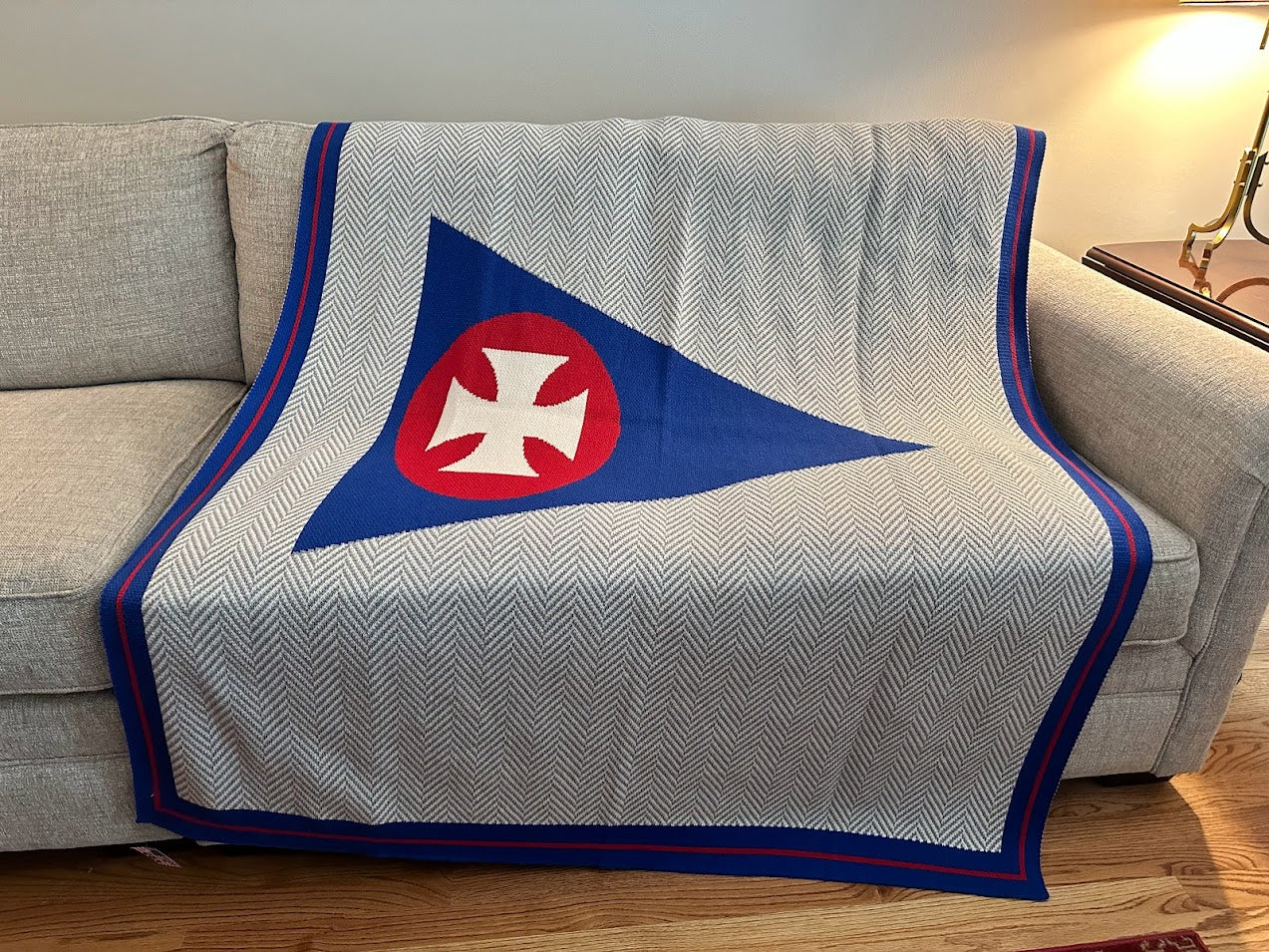 Custom Made Comfort
LEHYC Bordered Herringbone 50 x 60
$ 125.00 USD

Shipping Timeframes
Description
An Aluminum  /Natural cotton pin bordered herringbone blanket with the LEHYC Burgee centered. Perfect for boat, home, office, or at a race, our heirloom-quality blankets are of exceptional quality and weight.  
- 100% soft natural and recycled Cotton
- Machine Washable
- 50" x 60" , Portrait
- Weight: Approximately 4lbs
- Proudly made in the U.S.A.