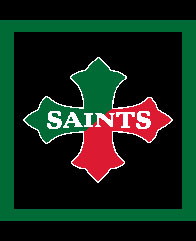 Custom Made Comfort
SSSA Cross Hunter Border Pillow 20 x 20
$ 79.00 USD

Shipping Timeframes
Description
Perfect for your dorm room, or at home, our heirloom-quality pillows are of exceptional quality and design.  
- 100% soft natural and recycled Cotton
- Removable Cover
- Machine Washable
- 20" x 20" 
- Proudly made in the U.S.A.
A perfect accent to your SSSA blanket!
We look forward to supplying you with Custom Made Comfort!